Investigations
OII is a limited authority law enforcement agency set up to investigate incidents where law enforcement officers use deadly force. The agency currently has offices in Olympia with plans to establish an office location in six regions around the state.
All investigations are conducted by the OII Investigations Division which includes a division director, a regional supervisor for each OII regional office, senior investigators, and investigators.
Regional supervisors - experienced investigators responsible for leading a team of other investigators.

Senior investigators - experienced investigators who conduct the investigations.

Investigators - staff with some experience in investigations undergoing field training to become proficient in conducting use of force investigations.
OII regions
OII has defined six regions statewide and intends to assign a regional supervisor for each area. Below is a map identifying our six regions.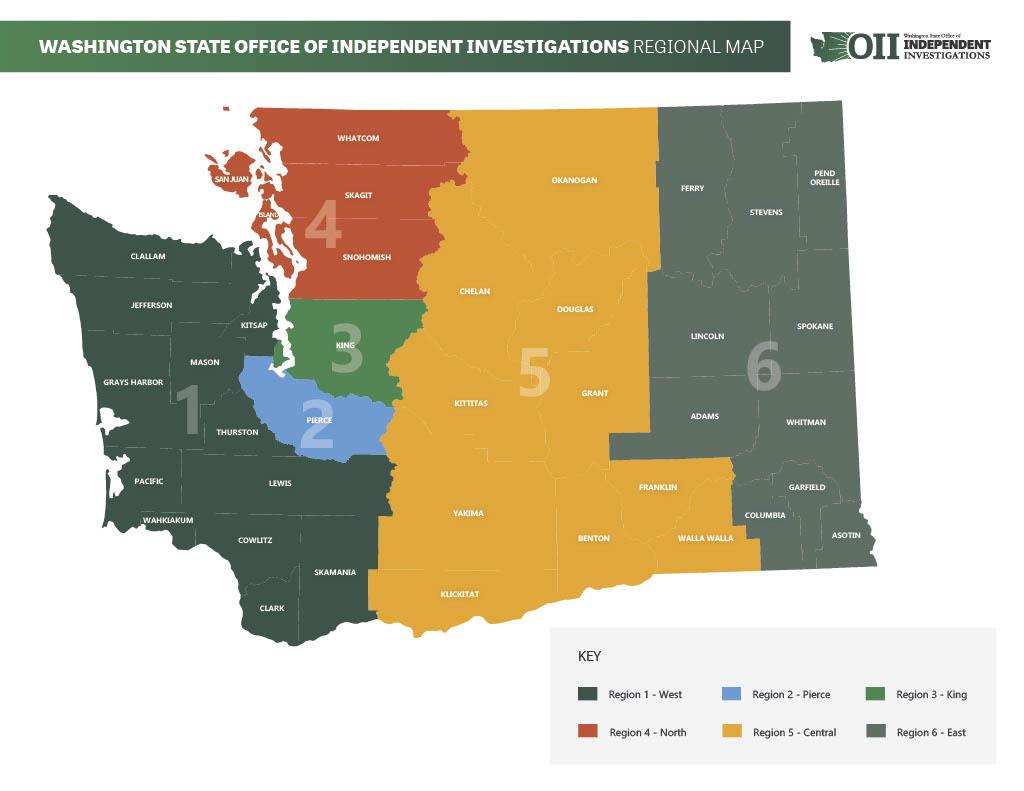 Contact
Email Investigations@oii.wa.gov to reach the Investigations Division.
More information on OII investigations is available on the FAQ page.